Welcome to our German Shepherd Dog (GSD) page.

Egypt, Kairo & Emily in the background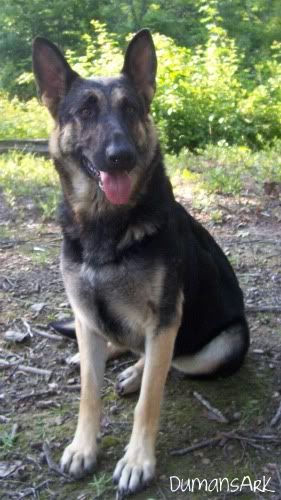 Above: DumansArk Kairo waits patiently
Our family has raised GSDs for more than 20 years. You won't find slope-backed, hunched show dogs here. While it becomes more and more common for the show lines of the breed to develop hot spots, eye problems, and hip dysplasia becomes the norm instead of the exception -- we love, raise, and train real working dogs, dogs that can physically handle the rigors of protection work, of border patrol, and livestock management.
German Shepherds are dogs that think and problem solve to assist their people. They have a willing heart and a true work ethic.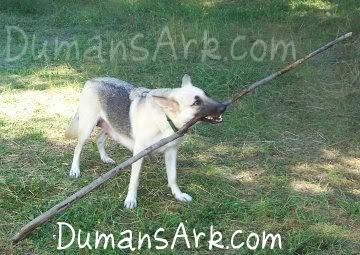 Above: DumansArk Erin fetches
Our dogs learn to swim, to play and race in meadows, to climb and leap over logs and climb mountain terrain. They work livestock, as well as guard & patrol the farm and alert when danger is present.
DumansArk dogs have assisted the blind, and have become Search and Rescue workers.
These are the classic 1950s type Shepherds in modern times.

Above: Kimba, our first black and silver and a great nana to her human charges.

Meet our dogs of past and present:

Above: DumansArk Emily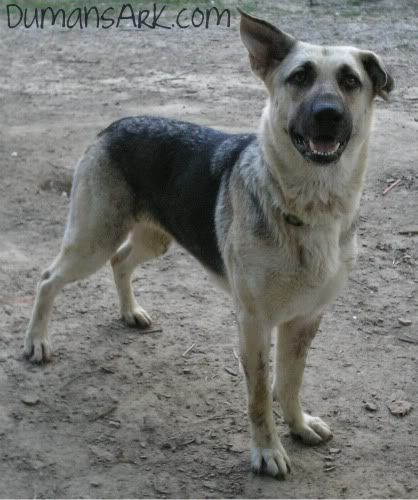 Above: DumansArk Egypt after coyote attack. The vet says her right ear will never stand again. And yes, she bears scars on her muzzle and face; but she is still beautiful, proud, and brave as ever.
We don't consider them cosmetic flaws. My friend remarked that these are Badges of Honor.
Indeed they are.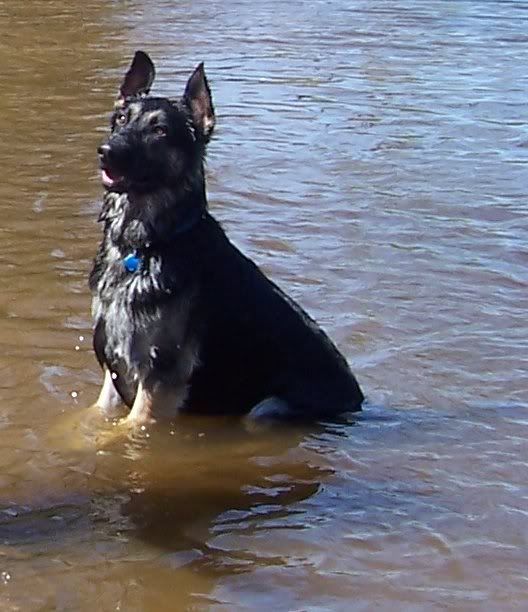 Above: Puppy Ethan plays in the water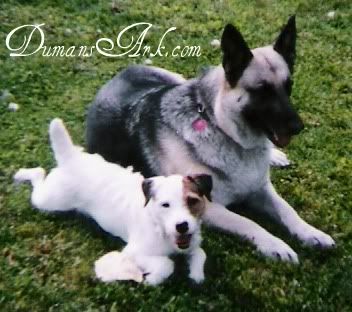 Milo and Kimba